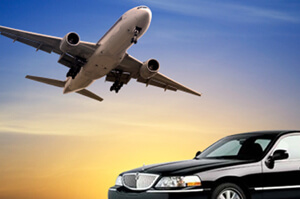 When you are travelling to a strange country either on business or on a holiday, it is important that you have someone meet you at the airport and take you to your hotel or to where you will be staying. Navigating traffic in and around airports is tricky even for residents so it would be even worse for a visitor.

When planning your vacation, it is important to book transport to collect you from the airport on arrival. One of the best means of airport transportation is airport limos. These can be booked to collect you as soon as you step off the plane and to take you to your hotel.

The biggest advantage of using airport limo services is mainly the comfort that comes with it. When you are making your booking, ensure to give the attendants all your details as well as your arrival time. This will enable the limo chauffeur to pick you up in good time and you will not have to deal with taxis or public transport in a country with which you are not very familiar.

Additionally, you should use the services of airport limos because they come with experience drivers who are able to negotiate traffic and take you to your destination quickly, safely and in comfort.

It is important to make the booking in advance because limos will not always be stationed at the airport waiting for passengers. Before making the booking, ensure that you have conducted thorough research on the company to use. Most companies will require that you make a deposit payment in order to secure the booking. This is the only way that they will ensure that only serious clients are making reservations. If you are traveling to a strange country, it is important to consider using the services of an airport limo company.