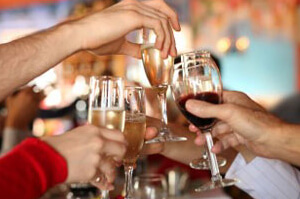 A bachelor party in Toronto is said to be the most important day for a man before he gets married. Most men consider it the bridge between these two important phases in a man's life. In fact, very many men today believe that the success of their marriage will depend on the success of their bachelor party.

Although this may not necessarily be true, it is important for a man to have one last night of 'freedom' before he ties the knot. Most bachelor parties are planned by the groom's friends being led by the best man. In most cases, the party is held at one location where all the fun and activities are all brought there.

However, to have an even more interesting party, consider throwing the groom a party in form of a night tour. You can start right after dinner and explore night events or concerts to make the party all the more memorable and enjoyable. In order to do this, you will need to ensure that you have the right kind of transportation.

A limo is very ideal for a Toronto bachelor party. Limos are spacious and very comfortable. This means that you can have up to ten people in the car and everyone will be comfortable. Unless your bachelor party will have more than ten participants, there should be no other way to enjoy the transfer from one night club to another. Most limos come complete with sound systems, dance floors and mini bars ensuring that the party does not stop even when you are enroute to your next stop.

Additionally, having a designated driver will guarantee that you and your party are safe at all times and that no one has to drive when they have been drinking. This will give everybody in the party a sense of relief and they will be able to focus on having fun.