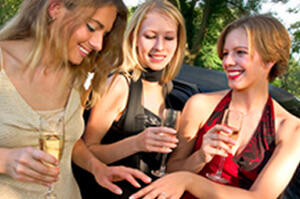 When you are planning a birthday party in Toronto for your child, there are many things to consider. The age of the child is very important because it will guide you when you are planning everything else. You have to ensure that you plan something that the child will enjoy considering the other children and invitees as well.

There are certain things with which you cannot go wrong. For instance, deciding on having the party outside the house will eventually prove much better for all involved. It will reduce the amount of cleaning that you will need to do after the party is over and it will also make you more comfortable and relaxed during the party.

After deciding to host the party at a different location than home, you must decide on the mode of transport that you will use. This will also be a determining factor as to how the party will turn out. If you have to squeeze all the children in a small car, they will get agitated even before you get to your location and this will ruin the mood of the party.

Using a limo would definitely make your birthday party even more interesting. Additionally, you will arrive at the event happy, relaxed and comfortable. Limos are spacious on the inside meaning that everyone will be comfortable and not squeezing each other for space.

Another advantage of using a Toronto limo to your birthday party is because they are equipped with music systems to ensure that you enjoy your ride to and from the event. If you hire out the limo for the whole day, you can change venues as many times as you want ensuring that everyone is happy and kept stimulated.

At the end of the day, you will be taken home after your birthday party and have no cleaning to do because you spent the entire day outdoors and still had fun. A limo will definitely make your birthday party more fun.