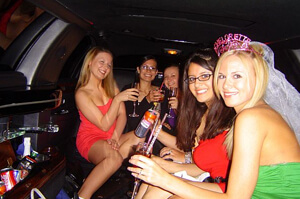 In Thornhill, there are many different limousine services that you can choose from that will offer you with limousine services for weddings, proms, night out limos, airport limousines, corporate limousines and more. The problem becomes, when deciding on a specific one, which one is right for you.

All limo companies promote that they have a variety of limo fleet, offer great prices, offer professional limousine drivers and promote that they service all of the GTA and specialize in Thornhill.

So it can get difficult to determine the right one of you. This is why, Toronto Limos are here to simply let you know that we have dedicated agents standing by that will assist you with any inquiries that you may have regarding any limousine services in Thornhill. We do offer services in Thornhill, including Thornhill wedding limousines, prom limousines in Thornhill, night out limousines in Thornhill, Thornhill airport limousine services and more.

We have limousine fleet that will be great for each of these services including sedan style limos, stretch limousines, SUVs, SUV stretch limousines, party bus limos and limousine buses. Our list of vehicles are Lincoln Towncars, Lincoln Stretch limousines, Cadillac Escalades, Chevrolet Suburbans, Hummer Limousines, Lincoln Navigator limos and party buses capable of holding up 26 passengers.

So if you are planning on finding out about limousine services in Thornhill, contact Toronto Limos to speak with a rep in order to find out about our services, and the fleet that we have available.