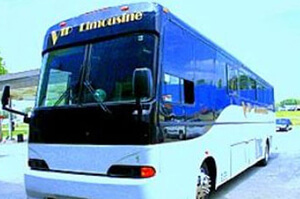 A night out with family and friends, especially when celebrating a special occasion or good times, is something that should be cherished and enjoyed. At Toronto Limos, we want to help make that joyous occasion even more memorable with providing you with limousine services in Toronto and throughout the GTA for your night out celebration.

Some of these moments can include a bachelor party, where you will need to reserve a limo to gather up all the boys and enjoy the night out. The same applies to a bachelorette party, where you will need to gather up the girls to enjoy the night out with a limo rental.

Other night out occasions that can be enjoyed with a limo rental include sporting event limousines, where you can attending a live sporting event in downtown Toronto with friends in the comfort and luxury of an exotic and elegant limousine. Some of the limousines available from Toronto Limos for your night out include stretch limousines, either in black or white, that seat up to 10 people comfortably.

If you are looking for something more luxurious, then we have SUV stretch limousines, such as Hummer Limousines, Lincoln Navigators and Ford Excursions. Then there are limo buses and party buses that can seat from 22 up to 50 passengers! Whatever you are looking for, that suits your style and your budget, we have a limousine with your name on it that you will enjoy when going out for a night out celebration.

Offering limousine services for a night out including Toronto, Mississauga, North York, Scarborough, Etobicoke, Thornhill, Richmond Hill, Pickering, Whitby, Ajax, Woodbridge and more, all from Toronto Limos specializing in night out limousine services.